Jumpseat Radio 063 We are NOT perfect
In this weeks episode of Jumpseat Radio host Ryan Pennington welcomes in John Hayowky and Chris Baker to talk about the pressure of trying to0 hard on the fireground. Ryan and guest give some context to those firefighters who suffer the affects of peer pressure in their tasks while responding to emergencies.
Points covered.
Allowing yourself to make mistakes

Overcoming common fireground mistakes

Setting reasonable expectations

Ryan's saw story
Bio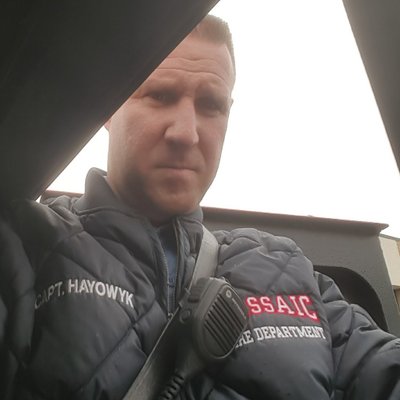 John Hawowky: John Hayowyk Jr. has over 20 years in the fire service. He is currently a Captain for the City of Passaic FD in NJ (Ladder 2). John is also a NJ Certified Level 2 Fire Service Instructor and teaches at Passaic & Sussex County Public Safety Academies. He also heads up of the Training Division for the Roxbury Twp. Volunteer Fire Dept and is an active Fire Inspector & Arson Investigator and also maintains his EMT certification.
Chris Baker
BIO:
Chris Baker has over 10 years of experience in volunteer, combination and career fire departments in California. Chris holds a Bachelor of Arts Degree in Anthropology and Associates of Science Degree in Fire Service Command Company Officer. He is a California State Fire Training certified Fire Officer, Driver-Operator, Fire Instructor, and Lead Firefighter I Certification Evaluator. Chris is a Fire Science Instructor in the California Community College System. He is a member and educator with the International Society of Fire Service Instructors. Chris is an Advocate and Regional Coordinator for Region IX (AZ, CA, HI, NV) for the Everyone Goes Home Program through the National Fallen Firefighters Foundation.
Podcast: Play in new window | Download